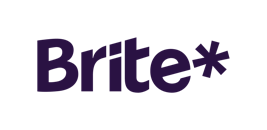 About Brite
Brite Payments is a leading Open Banking-powered Account to Account (A2A) payment provider of Instant Payments and Instant Payouts. We provide a convenient transaction experience for consumers and reduce the risk in the payment process for merchants. Founded in Stockholm in 2019, Brite is committed to providing the best possible payment solution for everyone involved in a transaction.

The team behind Brite has worked with launching the first-generation of fintech companies before founding Brite. We know the market landscape, technologies, opportunities, and challenges. Now we channel all those experiences into developing modern solutions that will benefit both merchants and end-users.

Want to join us on our journey? The future is brite! 
What you will do
As Brite's Senior Risk Agent, you are a crucial player in the first line's ownership of counterparty risk, with your main responsibility being to assess new incoming merchants and partners handed over to you from the commercial organization. This is a senior role where your focus area will be to perform due diligence and overall risk assessments of new merchants and partners before they progress to the Merchant Solutions team for technical integration. Together with your AML colleagues, you will assess merchants both from an AML/KYC perspective, but the focus for your role will be on other risks. Organisationally you will report to the Head of AML and become a complement to our experienced AML team.

You will be assessing prospective merchants from several risk aspects to get a holistic view (e.g. counterparty, customer protection, compliance, financial crimes, and reputational risk). As for partners, you will work together with our partnership, legal and sales departments to analyze operating models, risk factors and to find mitigating actions.It is a bonus if you have experience from assessing merchants and partners in regulated industries.

In our ongoing due diligence, you will be reviewing our merchants' adherence to our Terms & Conditions including our Acceptable Use and Ethical Policies. You will be driving operational efficiency, ensure good cooperation between teams, build internal skills and awareness.

Responsibilities include for example:
Complete onboarding and ongoing due diligence reviews incl. KYC and counterparty underwriting, such as validating documents and other information provided by merchants.
Structure, and maintain, the overall process around Brite's merchant acceptance.
Proactively communicate and manage merchants' and internal teams' expectations on the process and timelines, whilst being clear and concise on our requirements.
Keep abreast of developments in local regulated markets where our merchants operate and continue building internal expertise in this area.
Support the Banking Relations team from a risk perspective in dialogues with our bank partners.
Regular check-ins with the internal control functions; Compliance, Risk Control, Money Laundering Reporting Officer and Internal Audit.
Provide feedback to management on necessary changes and improvements in systems, work flows, processes and policies to support our merchant risk management.
Contribute to internal risk assessments, to strengthen the control environment and support in various audits and reviews.

Are you a brite mind?
To be successful in this role you should be a motivated self-starter, with previous relevant experience, good communication skills and be well organized. You shall be able to work under pressure at times of higher workload and lead with integrity.

We believe you:

Have at least 5 years of experience from a similar underwriting or risk operations role in a financial institution.
Are used to taking the lead, proactively driving matters and navigating organisations to find the right stakeholders. You are familiar with different risk types and quickly see what risks are relevant.
See a fast paced, growing organisation as a positive challenge, where the right candidate can make a difference in an exciting phase of the company.
What we offer
An optimistic, caring, and inclusive culture where we want you to be yourself
A dynamic, fast-paced, and innovative environment where you will have the possibility to make an impact from your first day onwards
A flat organization, friendly colleagues, and fast decision-making
An environment where we start small and learn fast to do big things
A team that cares about sharing, collaborative work, and prestigelessness
... and you will be part of a growing team of fun and skilled people ✨
Do you want to learn more about our recruitment process? Here you can read about the hiring flow and find answers to the most frequently asked questions.

About us
We are Brite.
Brite is a second generation FinTech challenger based in Stockholm. Working for first generation fintech companies before founding Brite, our people have previously been part of building European FinTech success stories such as Klarna, Qliro, Trustly, and SOFORT, to name a few. Together we are now working to bring you modern payment solutions that are more accessible and more affordable.
We are developers.
The biggest group of people here at Brite are developers. We want to drive development in the FinTech sector. Our technical platform is open-sourced. That way, other developers can build their solutions on the same platform that we use daily.
Cash is king no more.
Today, practically all financial transactions are handled digitally. At Brite we build on the foundation laid by European payment companies who shook the status quo in the early 2000s, to create payments that are secure, reliable, and affordable. So, whether you are a bank, an insurance company, online retailer, video game company, or something else, we are bold enough to say that your future is Brite.
About Brite
Brite Payments is a leading Open Banking-powered Account to Account (A2A) payment provider of instant payments and instant payouts. Founded in Stockholm, Brite is an ever-expanding company that innovates and illuminates the payments space.