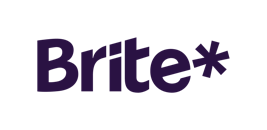 About Brite
Brite Payments is a leading Open Banking-powered Account to Account (A2A) payment provider of instant pay-ins and instant payouts. With its technology built on Open Banking, Brite provides a convenient transaction experience for consumers and a risk-free payment process for merchants. Founded in Stockholm in 2019, Brite is committed to providing the best possible payment solution for everyone involved in a transaction.
At Brite, we believe that teamwork makes the dreamwork - and we are currently looking for a team-player to be part of our growing AML team!
What you will do
In the position as AML Analyst, you will be responsible for performing, coordinating, and monitoring day-to-day Anti-Money Laundering (AML) and Counter Terrorist Financing (CTF). Among all, the position involves the following:
Perform first-line risk work, including merchant KYC, and ensure that it is conducted in accordance with external and internal rules
Review, investigate, and report on transaction monitoring alerts in accordance with external and internal rules
Report the status of the AML/CTF work to the Head of AML
Support the business in relation to external stakeholders, such as banks and authorities
Coordinate suspicious activity reporting to concerned authorities
Manage large and sometimes complex cross-functional projects
Continuously improve processes, tools and how the team works with assessing and mitigating risks
Who you are
You are a proactive and action-oriented team-player with a good eye for details. You have worked with AML- and merchant risk-related tasks and have knowledge of AML regulations. You are fluent in English and Swedish.
What we offer
A friendly culture where we want you to be yourself
A fast-paced environment where you will get the chance to do big impact from your first day
Flat organisation and fast decision-making
... and you will be part of a growing team of fun and skilled people ✨ 
Do you want to learn more about our recruitment process? Here you can read about the hiring flow and find answers to the most frequently asked questions.

***
Please apply with your CV or your LinkedIn profile. We use screening questions to streamline this recruitment process, so a personal letter is not needed. 
About us
We are Brite.
Brite is a second generation FinTech challenger based in Stockholm. Working for first generation fintech companies before founding Brite, our people have previously been part of building European FinTech success stories such as Klarna, Qliro, Trustly, and SOFORT, to name a few. Together we are now working to bring you modern payment solutions that are more accessible and more affordable.
We are developers.
The biggest group of people here at Brite are developers. We want to drive development in the FinTech sector. Our technical platform is open-sourced. That way, other developers can build their solutions on the same platform that we use daily.
Cash is king no more.
Today, practically all financial transactions are handled digitally. At Brite we build on the foundation laid by European payment companies who shook the status quo in the early 2000s, to create payments that are secure, reliable, and affordable. So, whether you are a bank, an insurance company, online retailer, video game company, or something else, we are bold enough to say that your future is Brite.
About Brite
Brite Payments is a leading Open Banking-powered Account to Account (A2A) payment provider of instant payments and instant payouts. Founded in Stockholm, Brite is an ever-expanding company that innovates and illuminates the payments space.