At Brite we believe that the future is faster than today.
Our vision is to disrupt the entire payment industry by providing more accessible and affordable solutions. We will achieve this by building a strong and Brite team that can provide both the strategic and technical expertise needed.
Since Brite is a second-generation FinTech disruptor, the challenger mindset is at the core of our business and everything that we do. In order to deliver the best possible solutions to our customers, we are all initiative-takers that are constantly striving for improvement in everything that we do. With no legacy holding us back, Brite ideas and a motivated team move us forward at speed.
The only thing we are missing now is even more Brite people to join us in realizing our vision. Do you want to be a part of this exciting journey ahead?
2019
We receive our payments institution license ✔️
2020
Launched into Sweden, Finland and the Netherlands
2021
Opened tech hub in Spain and launched pan European instant payout solution 💸
December 2021
First ever Christmas sweater competition 🎄
2022
Rolled out Single Sign Solution and launched into Estonia. Opened office in Germany!
September 2022
80+ employees 🎉
2022
Announced 3rd fastest growing online payments company in Sweden
2023
Building a Brite team in Benelux 🇧🇪🇳🇱🇱🇺
Our quarterly employee surveys show that Brite is a great place to work! The vast majority of our brite sparks believe that we have an awesome team, strong collaboration, and that our leaders are doing a great job.
We asked some of our people from different departments and offices why they enjoy working at Brite.
This is what they answered.

What do you like most about working at Brite?
The thing that I like most about working at Brite is the people! I love the nice environment that we build every day, knowing that my voice is heard and my opinion matters.

Rocio Rey

QA Analyst & Automation

Brite is building an awesome product that fits the market needs. As a bonus the company holds a whole lot of friendly, humble, smart and passionate people!

Harald Walden

CTO

That would definitely be my colleagues! I get to laugh with them and learn something new from them more or less every day.

Axel Carlborg

Business Development Manager

At Brite we have a culture that encourages creativity and cross-organisational cooperation. It is a workplace packed with enthusiastic and fun people, making daily efforts much easier.

Catherine Karlsson

AML Officer

The fact that I'm surrounded by brilliant people who are both extremely competent and fun to work with. I also enjoy being part of building something new and putting effort into making it extraordinary.

Karolina Kolton

Marketing Manager

Imagine waking up enthusiastic every day because you know you will be working with the most passionate co-workers, in a learning environment, in a challenging company that values your voice.

Hector Rabellino

Senior Commercial Manager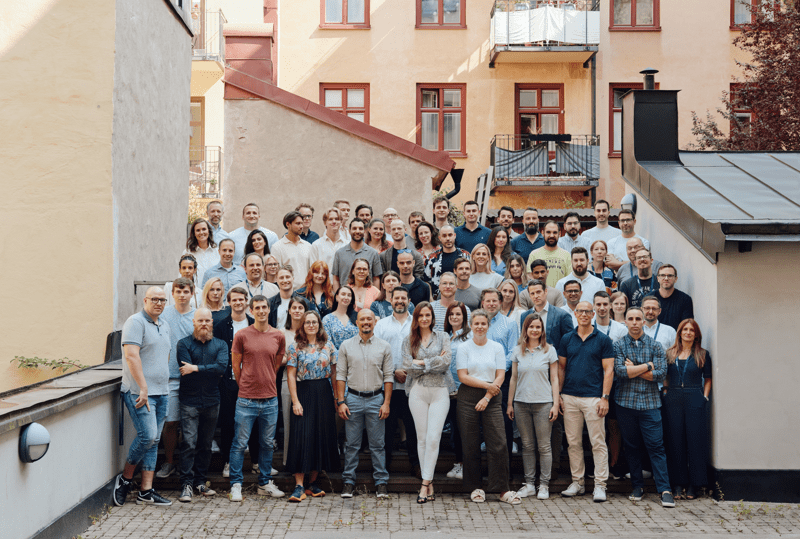 About Brite
Brite Payments is a leading Open Banking-powered Account to Account (A2A) payment provider of instant payments and instant payouts. Founded in Stockholm, Brite is an ever-expanding company that innovates and illuminates the payments space.