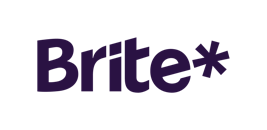 About us
We are Brite.
Brite is a second generation FinTech challenger based in Stockholm. Working for first generation fintech companies before founding Brite, our people have previously been part of building European FinTech success stories such as Klarna, Qliro, Trustly, and SOFORT, to name a few. Together we are now working to bring you modern payment solutions that are more accessible and more affordable.
We are developers.
The biggest group of people here at Brite are developers. We want to drive development in the FinTech sector. Our technical platform is open-sourced. That way, other developers can build their solutions on the same platform that we use daily.
Cash is king no more.
Today, practically all financial transactions are handled digitally. At Brite we build on the foundation laid by European payment companies who shook the status quo in the early 2000s, to create payments that are secure, reliable, and affordable. So, whether you are a bank, an insurance company, online retailer, video game company, or something else, we are bold enough to say that your future is Brite.